What is interior house painting?

Painting home's interior is often the most straightforward and most economical method to transform the appearance of your whole home. A simple paint upgrade can give a much-needed refresh look ito the ceiling, walls, and trim the appearance of your house, even though a change of colors will help redefine a room, space, or also the whole location. Having a limitless variety of colors available for any surface and many more can perfect the appearances and degree of durability; it can be sure to get the right fit for each according to your theme.

The decision to painting a home's inside may create an enormous difference in the homeowner's living experience. From making the house more attractive to raising the overall economic value of the house, the rewards; are so many. For that reason, it is so essential to decide on the right interior house painters for your undertaking. The perfect painting contractor may perfect the property's advancement for incredible results.

Here are some steps professional interior house painters perform.

Step 1 - Color selection
In order to create a difference in painting the walls, it is important to consult the house painters. The time required to paint the surfaces and also the color that will be necessary to match the old paints and if any new addition can be made. .

Step 2 - Safeguard the area
Ensure the furniture and flooring with a new, clean piece of protective plastic sheeting. That can also protect your floors with drop cloths, taking care to secure every inch of the room.

Step 3- Prepare surfaces
The interior house painters crew prepares the walls to interior painting by filling any cracks or holes in ceilings and walls, clearing any stains, and scuff sanding on any irregular surfaces, such as loose or old paint. This creates the smoothness, and cleaned surface that is essential to get a perfect finish.

Step 4- Applying new paint
Some professional interior painters employ premium quality of paints to get a uniform finish. There are several finish options, such as flat, matte, eggshell, satin, semi-gloss, and so forth, and we will have gone over the advantages of each with you beforehand so that you can make an educated choice. The time will change based upon the size of this job but be always ensure to make this work fast and efficiently as painters can.

Step 5- Cleaning up
The paint will dry in a few hours, and you don't have to vacate your home during this process. Interior house painters will first remove all the painting materials and coverings. They will sweep your floors and rugs and put it all back exactly where they discovered it while paying close attention to doing a thorough job and cleaning up the workplace.

Step 6 - Walkthrough inspection
It is important to supervise the painting carried out by the painters, in order to check the proper coatings on the appropriate surface. If any changes in the paints are required or additional coatings necessary. For houses the owners can supervise but for large apartments it is important to hire a supervisor to provide regular update.
Conclusion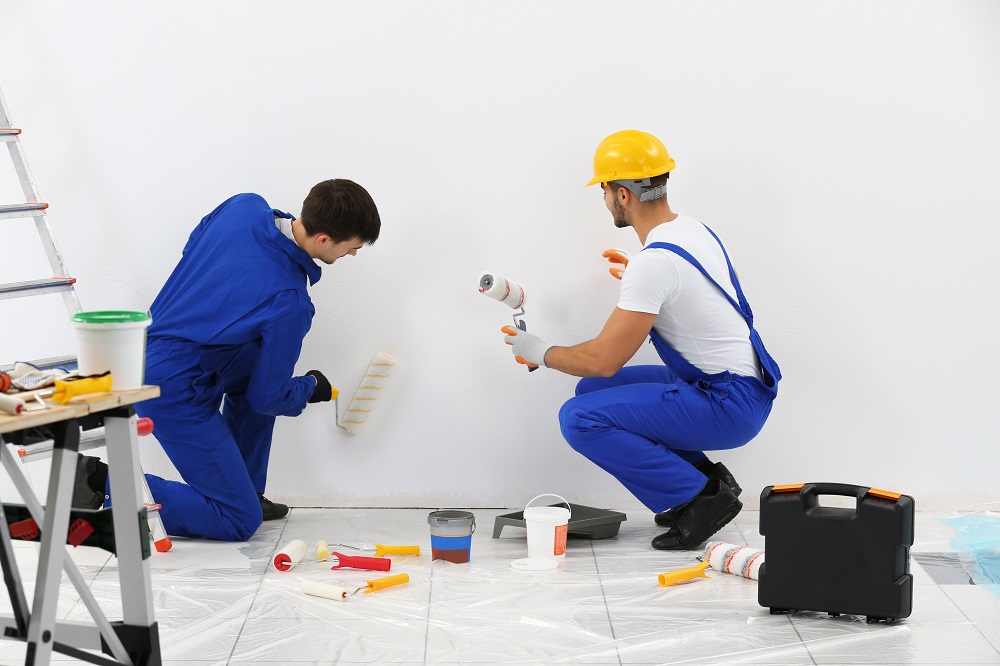 The right painting contractor is going to be worried about fulfilling the homeowner's painting demands while also delivering high-quality outcomes. An interior house painter in the area will put a strong emphasis on value and excellent artistry in addition to a commitment to immediately answer any questions the homeowner has before, during and after the project's conclusion. For additional info on choosing a fantastic painting contractor, take research online.